Our world class quality management system is the key to our success
PIMMS Manufacturing is fully committed to the implementation, maintenance and continuous improvement of the effectiveness of our Quality Management System which complies with the requirements of ISO 9001:2015.
It is the goal of the management of PIMMS Manufacturing to design, manufacture and supply injection moulded products that are safe, cost effective and efficient, taking the needs and expectations of our customers into consideration.
Our personnel, likewise, have given their full commitment and co-operation to the implementation, maintenance and continuous improvement of our Quality Management System.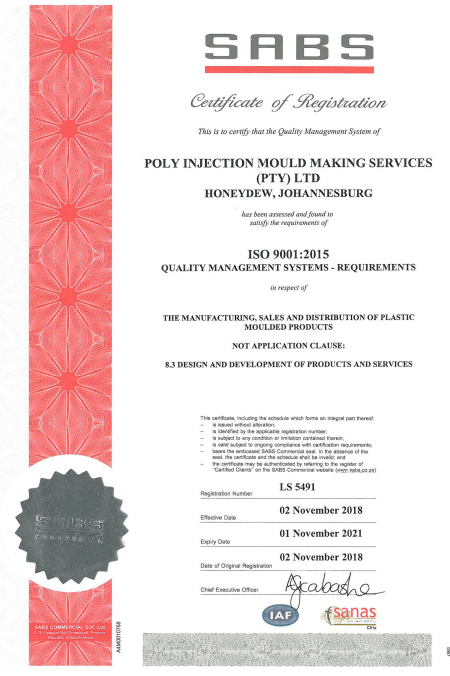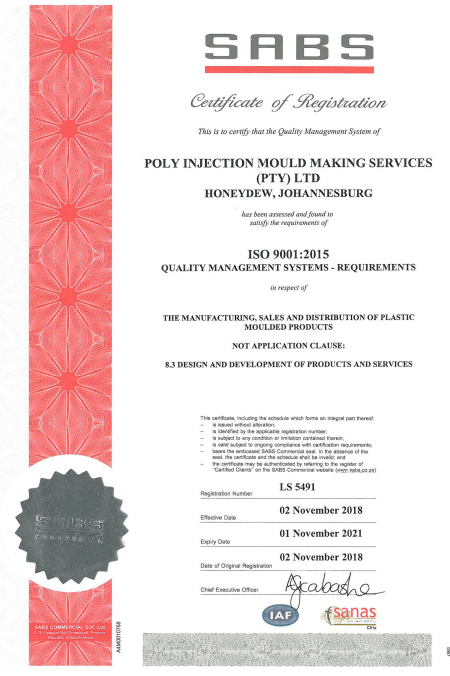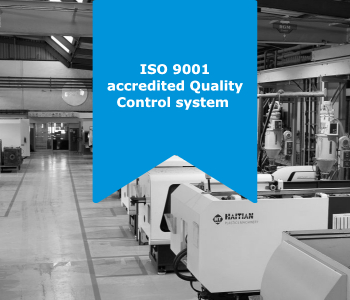 The Company's Quality Policy is directed towards the following objectives:
Management ensures that the Quality Policy is communicated and understood by all personnel in the organization. Furthermore, it is the responsibility of each employee to contribute towards achieving the objectives in their respective activity or process by adding value to the products that are produced.
Management will review and update this Quality Policy and Objectives annually if need be to ensure continual improvement of the Quality Management System by conducting management reviews, conforming to statutory and regulatory requirements and ensuring the availability of the necessary resources.