Meet our highly skilled team to assist you with your next project
The highly skilled team at PIMMS Manufacturing share one vision, to provide high-quality inventive products, services and turn-key solutions with excellence! We aim to positively impact lives globally, whilst remaining a proudly South African company that empowers communities and creates jobs. We are driven by our growth strategy, brand presence and profitability in a sustainable and responsible manner, for our people, customers and for the environment.
Meet just a few of our important people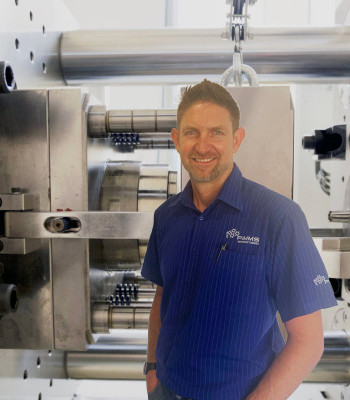 Stephen has a tooling & engineering diploma and is an injection moulding specialist with an entrepreneurial spirit. 
He's a forward-thinking leader with 9 businesses under his belt, mostly in South Africa.
He's a futurist. Loves his family. A cyclist. A wakeboarder and a swimmer. Did we mention he's a fantastic cook? Stephen enjoys a Saturday Parkrun with his family and 2 dogs as well as boat cruising on the river with their friends.
His favourite product on this earth is his mountain bike and the product he cannot live without is his mountain bike… obsessed much?
Did you know that Stephen opened his first injection moulding plant when he was 24 years old & has a passion for design & engineering of innovative plastic products?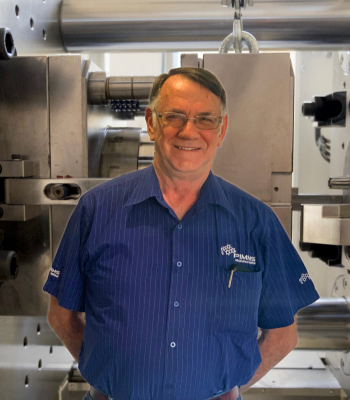 Danie has 25 years experience in injection moulding & tooling after completing his BSc Engineering Degree & Honours as well as his MBA.
Joining PIMMS in 2014, Danie brought with him his outstanding financial, business development and operational skills.
Danie enjoys family time over a braai or a meal at a restaurant when he's not cooking for his family. He's a woodworker and steelworker.
Danie enjoys catching fresh air on a Saturday morning during a Parkrun or hunting in the great outdoors with his son and friends.
His favourite product on this earth is an aircraft and he could never live without cars! Danie proudly designed the house he's living in and completed the 94.7 cycle challenge at an earlier age.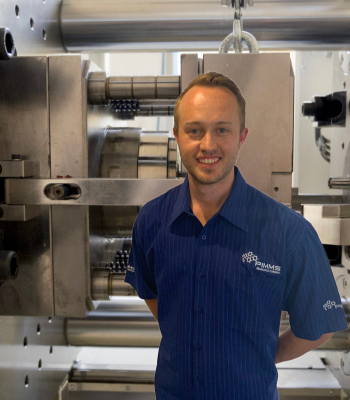 JP joined the team at PIMMS in 2019, bringing his exceptional expertise in the technical aspects of manufacturing amongst others.
He's a golfer, surfer and swimmer. A family first guy! There have been reports of faint sounds of a guitar being strummed from his office.
His favourite product on this earth is his mobile because it keeps him connected to loved ones, wakes him up in the morning, is a meeting reminder,
YouTube streamer and keeps him updated with facts around the world.
Did you know that JP is a driver for a FIA race car? During his post graduate studies in Mechanical Engineering, he worked as part of a team of engineers on the UJ solar car. JP also joined the team in the Sasol solar race as one of the race drivers racing from Pretoria to Cape Town.
He went on to complete his Master's degree with a Cum Laude, and based on the research he did for the aerodynamics of the vehicle, got to present his findings during the IMECE Conference in Canada. We told you he's smart!      
Since 2017, Freddy has been responsible for the overall quality of all PIMMS' manufactured products.
Considering the quality of PIMMS' products, we think he may have gone PRO!
He's a passionate traveller. A reader of all types of books. A Christian. The family man!
His favourite product on earth is his laptop and he cannot live without his TV! He has a passion for beautiful and well-designed houses so if you ask him nicely, he may be able to help you find a house or not.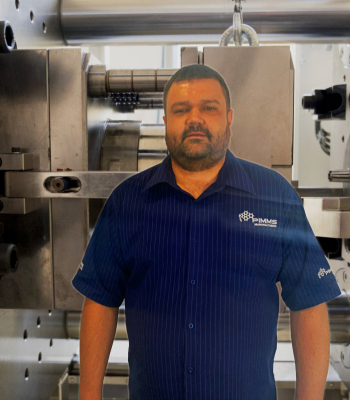 Procurement, Planning and Stores Manager
After joining PIMMS in 2014, Chris immediately put his planning expertise into action! He enjoys playing pool and ten-pin bowling.
He's an enthusiastic movie watcher! A prioritizer of quality-time with the family.
Chris is skilled at designing and building houses and says his favourite product on this earth is his laptop!
He says that the one product he cannot live without is water although we may need to tell him that water is a chemical substance rather than a product.
Being an avid outdoorsman, Chris loves to spend time in nature, appreciating natural surroundings this world encompasses.