We turn your ideas into a finished quality product
Design | Moulding | Manufacturing | Assembly
PIMMS Manufacturing offers customers a complete inter-company turn-key solution, from industrial design and tooling through to manufacturing and product supply. Working with companies within the PIMMS Group greatly reduces costs and potential errors and also ensures overall quality and smooth transitions throughout the process. We also work very closely with several reputable global suppliers and part of the turn-key service we offer is to project manage this process.
Manufacturing

Tooling

Design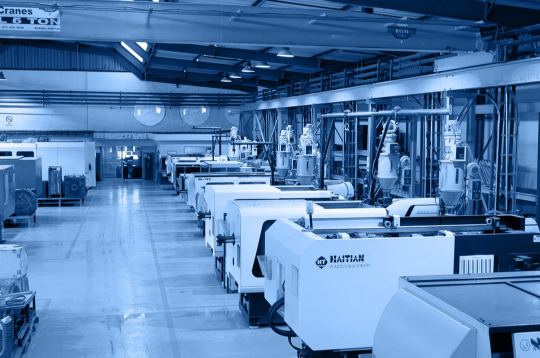 Whatever part you need to be custom injection moulded, we have the technical knowledge and expertise to determine the appropriate plastic.
When we first meet with a customer, we determine at what stage they are at, whether a tool exists and whether the correct material has been decided upon and tested. Assuming the customer has a mould and known plastic, a detailed process will then ensue to ensure quality, accuracy, part weight, and precision. Part of this process includes testing and running the mould, ordering the correct plastics, approving colour and master sample sign-off by the customer.
PIMMS Manufacturing Service Offering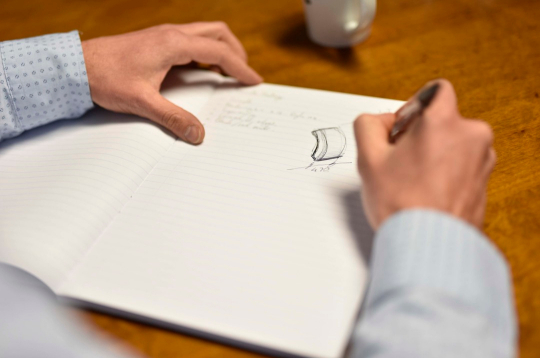 Consult with our engineering team for a full assesment
We will determine your exact requirements
Product Material Research Study
If you have an existing mould and you are unhappy with the moulded products, we invite you to consult with our engineering team. They can conduct a product material research study on your behalf at a reasonable fee to determine the requirements of your product, what the mechanical properties need to be, the weathering and UV stability needed, whether it's an engineering application, whether it needs to be printed on, whether it needs to withstand chemical resistance and other considerations.
Custom Injection Moulding
Orders are placed by a Purchase Order ('PO') and manufacturing can be committed to on reasonable terms and conditions. For large quantities or orders we prefer for the parties to enter into a Manufacturing Agreement which details protections for both parties.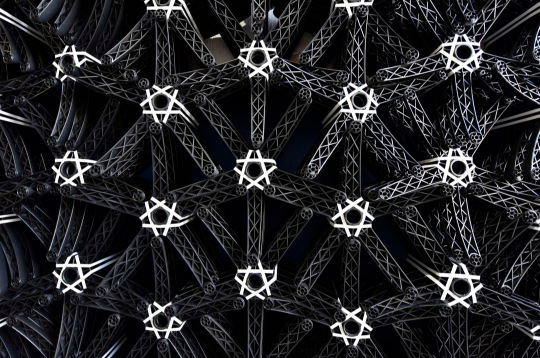 Bespoke orders can be agreed upon
Detailed protection for both parties
Materials used in Injection Moulding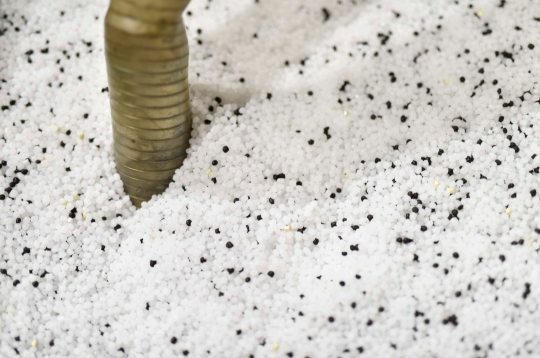 Commodity plastics are suitable for a wide range of products, from container to mining products
Commodity Plastics are a bi-product of the petroleum industry and have a low melting service temperature. They exhibit relatively low mechanical properties and are low cost. Examples which we use in injection moulding are polyethylene, polypropylene, polyvinyl chloride, poly (methyl methacrylate) and more. Commodity Plastics are suitable for packaging, containers, outdoor furniture, mining products, and other normal ambient temperature environments.
Engineering Polymers have a higher melting service temperature, typically above 90 degrees Celsius. Examples are ABS (acrylonitrile butadiene styrene), polycarbonates and polyamides (nylon) and they are suitable for automotive components, toys (like 'Lego'), mechanical, military, aviation, and mining. They are more expensive and therefore produced in lower quantities and tend to be used for smaller objects or low-volume applications, rather than for bulk and high-volume ends (like containers and packaging). In many applications engineering plastics have gradually replaced traditional engineering materials such as wood or metal.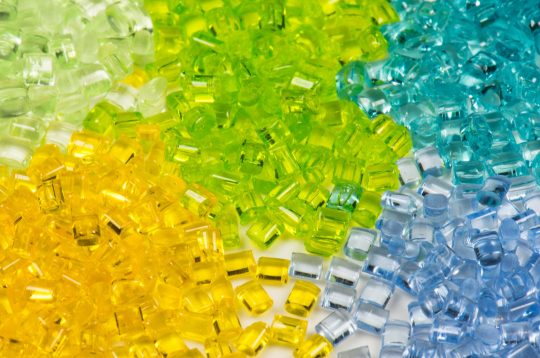 Engineering polymers are perfect for high quality plastic products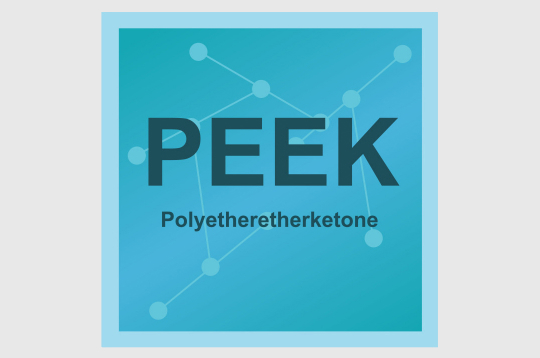 High performance polymers were initially developed for aviation and nuclear technology
High- Performance Plastics/Polymers
High- Performance Polymers have a very high service temperature of around 160 degrees Celsius, and an extremely high tensile strength. With their development being driven by aerospace and nuclear industries since the 1960s, they are predominantly used for aviation, aerospace and nuclear technology. Examples of High- Performance polymers are PEEK, PEK and PEI. High performance plastics are relatively expensive. Processing is more difficult and special machines are required. Some of their applications include fluid flow tubing, and fibre optics.
Other PIMMS Manufacturing Services
PIMMS Manufacturing offers an onsite assembly and packaging facility with large warehousing and storage facilities to provide convenience to our clients in receiving a completed product.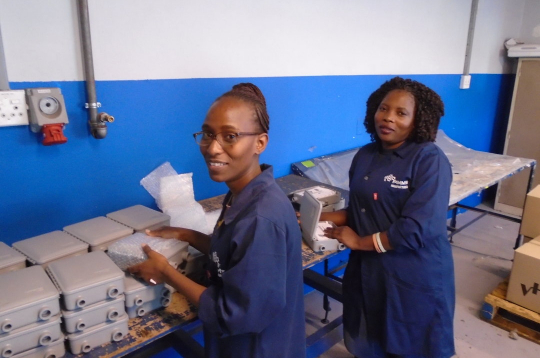 We conveniently do the packaging for you so that you receive a complete product.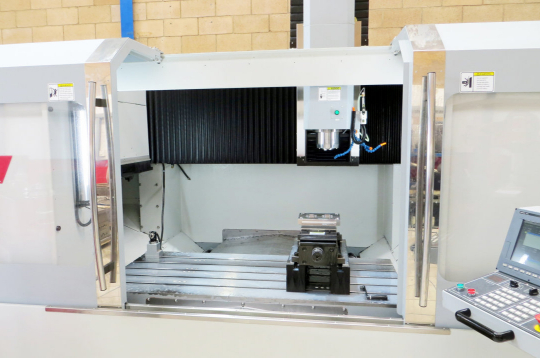 DANEO TOOLING is a tool, jig and die making company that specialises in making precision injection moulding moulds. Located in Johannesburg, they are positioned in the hub of the South African tool making industry.
Together with their highly trained workforce and their state-of-the-art CNC machinery, tooling, CAM and CAD software, they can design and manufacture your mould from start to finish. As a proudly South African company, they have more than 20 years' experience in the industry, valuing and recognizing changing needs. They are constantly exploring new ideas and innovative solutions for their clients!
They can develop cost effective, low volume moulds for clients with the consistency of an injected moulded part but at a much lower cost than a typical high-volume mould, allowing for shorter lead times.
No matter how simple or complex your project is, Daneo Tooling can manage it!
This is what Daneo Tooling has to say about their Service offering…
Daneo Tooling Service offering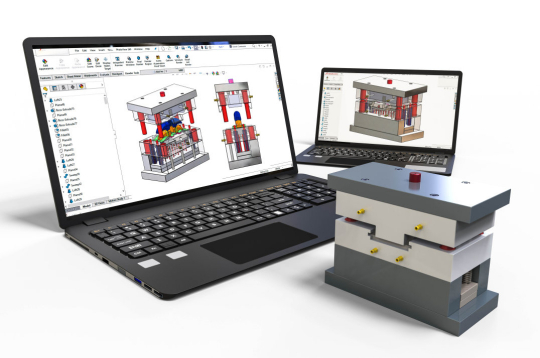 Best quality with shorter lead times
From concept to the 3D design of your mould
At Daneo Tooling, we retain our clients in long-term relationships, striving to understand their requirements and need to achieve success. To offer the best quality, most cost-effective solutions with shorter lead times, our initial mould consultation is the platform in getting the process started. Did you know that Daneo Tooling can also offer support on sourcing moulds from a global network?
Daneo Tooling drafts up a mould-layout conceptual plan to forecast the build of the mould and the fine details of the process. From this, we can inform the client of predicted split lines and witness marks to see if they would be acceptable.  Some important aspects that are addressed in conceptual design includes cold runner systems, hot runner systems (HRS), multiple cavities, family moulds, self-unscrewing screw threads, slides and escaping undercut cores and low production parts.
In regard to product engineering, once the order has been received to develop the the mould, Daneo Tooling creates a complete 3D design of the mould which is discussed and approved by the client. Daneo Tooling uses state-of-the-art design software including 3D CAD Tool Design (Mastercam, Edge CAM and SolidWorks) which we constantly update. We also utilize SolidWorks Plastics to predict mould flow before the mould is manufactured.


Careful consideration is taken when selecting the correct steel for the mould. Considerations are the type of polymer to be used and the expected mould life requirements. The details of the following tool steels including P20, H718, 2311, 2312 and 2379 is discussed and the correct selection is made.
Daneo Tooling has various state-of-the-art CNC milling machines with high speed spindle technology and the latest cutting tools on the market. Monitored by highly skilled and professional toolmakers with many years in machining experience, we can deliver uncompromised high-quality moulds with excellent precision regardless of the complexity. Other machines that we have onsite is electrical discharge, lathe, milling and surface grinding machining.
We can supply a wide variety of mould texturing from a high-gloss finish for transparent parts, to simple sandblasted finishes or complex patterned designs.
Trials are necessary to test the capabilities of new or modified moulds. Our qualified and skilled toolmakers supervise the trials and the Statistical Process Controls testing. They complete a checklist in order to verify that the mould is up to the correct standards and produces the correct parts.  Once the processes have been completed and the product meets our client's specific expectations, correct to their standards, the master sample product is signed off.
We are committed to exceeding our client's expectations from concept to final production which is why we involve our client through every milestone, keeping them updated and reassured in the mould making process.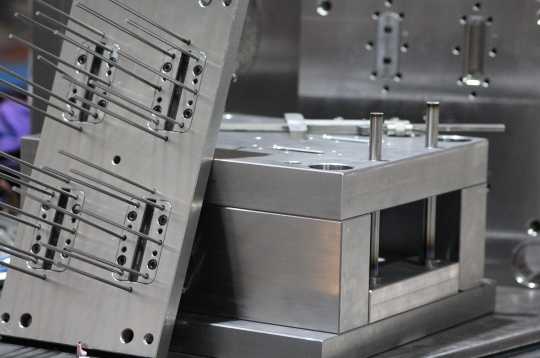 State of the art machines
Delivering high-quality moulds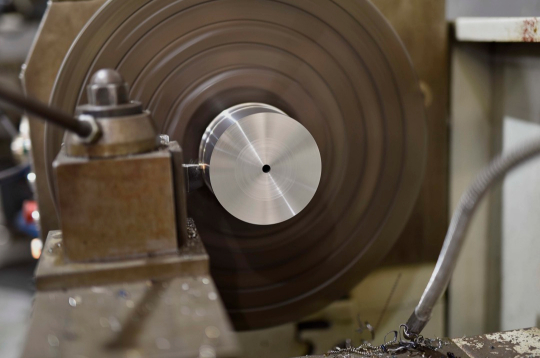 Minor and major changes to existing moulds
Mould Changes and Updates
Daneo Tooling offers minor and major changes to existing moulds to update and change the product parts to suit the new requirements of the customer.
Mould Service, Repair & Maintenance
Daneo Tooling offers a mould service, repair & maintenance service plan which allows clients to have their moulds repaired or regularly serviced and maintained at an affordable cost. Our experienced toolmakers take great pride in their quality workmanship, handling all your mould service,. repair and maintenance needs in our state-of-the-art tool room facility.
Some of the repair and maintenance services we offer include welding in which we are capable of welding damaged parts and re-machining them down to their correct shape, form and tolerance. Texturing or re-texturing of tools means that if a mould has produced many units, the texture diminishes over time. The mould is then re-etched to bring back the full depth of the mould texturing. If the mould is damaged during production runs, the mould will also be repaired and re-etched to bring back the surface finish with minimal or no visible markings of the original damage.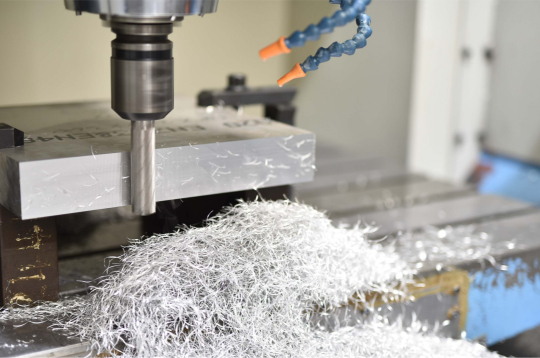 Maintenance of your mould at an affordable price
Plans in place to ensure optimal performance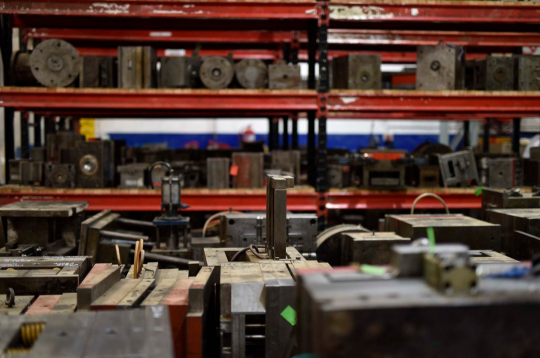 Storage for small to large moulds
Storage to reduce any wear and tear
Daneo Tooling offers storage services for small to large moulds. The moulds are stored in the correct manner to reduce any wear and tear and exposure to elements.


Global Mould Project Management
Daneo Tooling's skilled and professional team will guide, and project manage any global mould projects through the various checkpoints including shipping to ensure a successful outcome!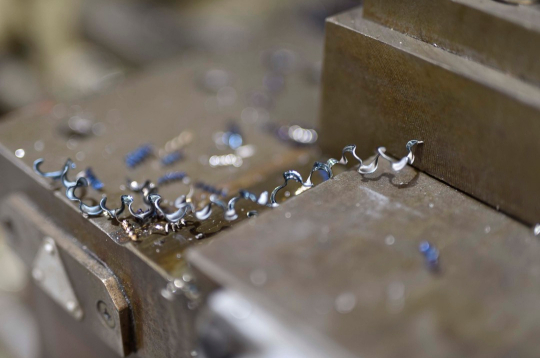 Professional team to ensure the best outcome
We have the very best project management process in place
KM Product Design has worked on over 5000+ local and international product development projects over the last 26 years, many of which have resulted in registered patents in multiple industries including electronic, industrial, telecom, security, medical, transport, household, sports equipment, commercial and lifestyle.
Developing new products or refining existing products, KM Product Design prides themselves on confidentiality and trust, understanding their customer's requirements and tailoring a unique solution for their product journey and the environment/ industry it will be adding value to.
Let's begin taking your idea to reality over a cup of brewed coffee!
KM Design Service offering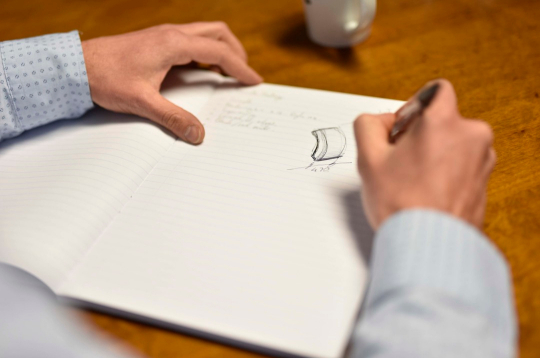 Let's brain storm together
Idea to a tangible reality
Idea Generation Consultation
"Innovation distinguishes between a leader and a follower" ~ Steve Jobs. In our Idea Generation Consultation, we sit over a cup of coffee and brainstorm your idea! Keeping your idea protected and understanding confidentiality, we are happy to sign an NDA before we meet! During the consultation we ask questions, draft sketches, strategize and assist with formulating a potential budget, bringing forward creative solutions to meet your requirements! We offer possible product material options, manufacturing options and help you understand the project roadmap that will take your product from an idea to a tangible reality!
Product Design Development
KM product Design will assist clients through the product development cycle including Conceptual Design, Product Engineering (Detailed 3D CAD Design), CAD Drafting, 3D CAD Modelling, 2D Specification Drawings, Photorealistic Visualization, 3D Product Animation, Design Clean-Up & Modification and Metal Component Replacement.
Innovative problem solving remains a talent that can only get refined through experience. Years of experience as well as our insight into multi-discipline solutions ensures that we can assist our clients in making the correct decisions at this very crucial stage. A clear picture of the intended directions is therefore created at a very early stage of the development process. We explore how parts are manufactured, how they fit and fasten to one another and how they interact with any of the standard components in the design.
In English- we give you epic design options and assist you to choose the best design solution for you!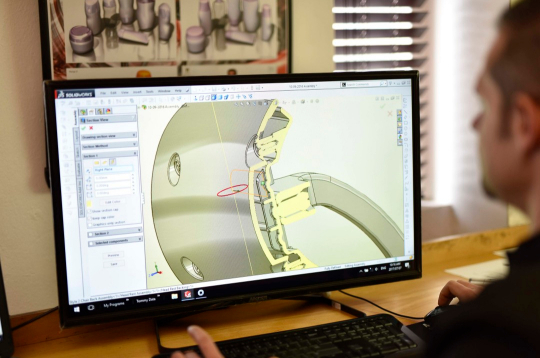 Innovation through experience
The best design soltion for you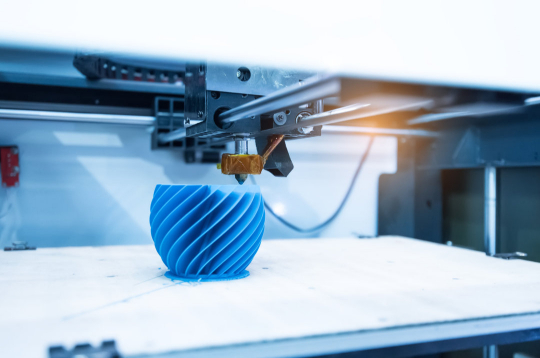 Design to a physical created object
3D Printing or Prototyping is when we take your product from design to a physical created object. We use several different solutions for this most important part of the development process. We have our own in-house 3D printing machines, rapid prototyping machines and workshop facilities. We also have several other outside facilities at our disposal, both locally and in China. We believe in making the best decision regarding the method for a specific prototype, not based on our facilities, but rather which is the best prototype solution suited to the task. 
Product Graphic & Instruction Manual Design
KM Product Design also offers a highly specialised "Product" graphic design service. This includes Branding, Decal design, Sales brochures, Technical and User manuals. Utilizing the latest modern software allows us to also generate computer animations and images for websites or related marketing materials.
Highly specialised services
From Branding to user manuals and every graphic service inbetween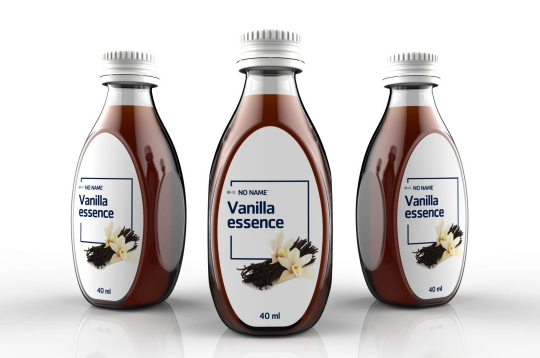 Packaging design is what sells your product
Its the first connection with your customers
Interacting with packaging is the first product experience that the end user has with your product. So often this design function is treated as a last-minute half-hearted task. We will ensure that the complete end user experience is adding value through sound design of all the aspects relating to your product.
Intellectual Property Protection Opportunity
We can provide all CAD and drawing information required to secure the IP for the products. We can also refer you to several IP legal service providers.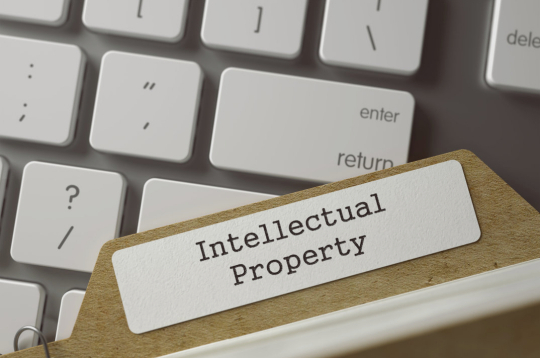 We will help secure your IP
You will receive all the necessary documents to secure your IP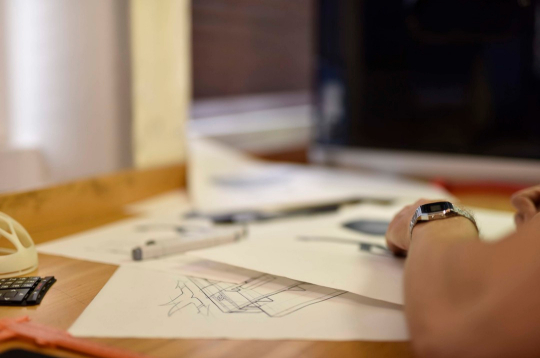 Guiding you every step of the way
Saving you time and money through a robust project management system
Project Management Offering
Our clients refer to us as the "glue" that keeps their projects together and on track! Our insight into all the various functions that need to be performed becomes an integral part of the development process. Our skills to visually communicate often also becomes the "interpreter" between various departments of our corporate clients. Our qualified and professional team will guide your product through the various checkpoints to ensure a successful outcome!
Ideas to Reality Product Process Checklist
Download our complete checklist to make sure you are covering all the steps it takes to create a product that will help you succeed in the market place